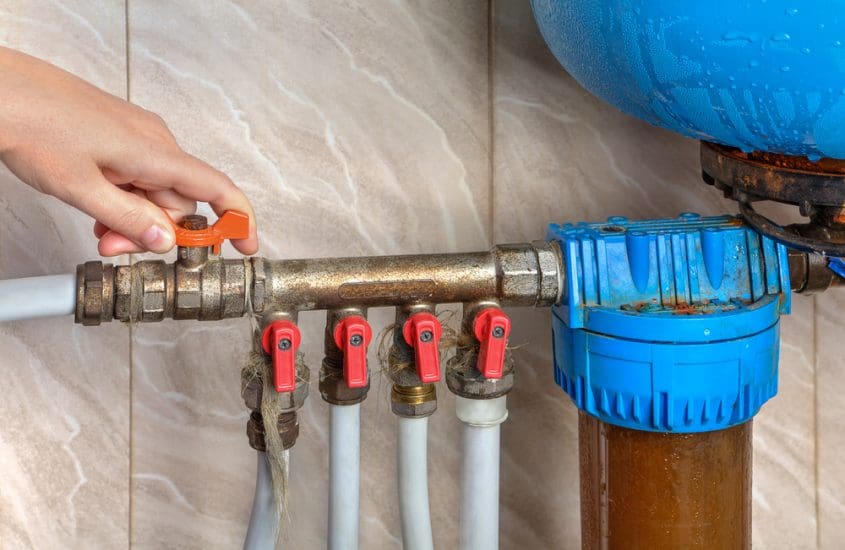 As a company specialising in wholesale plumbing supplies, we often find that homeowners have no idea where their main water valve is located on their property. This is the valve that turns off the water to your property and is usually located inside the water meter box, which itself usually located at the perimeter of your property near the road.
If you haven't located your main water valve on your property, it's important that you do so very quickly for the following reasons.
Installing or repairing a new hot water system: When you or your plumber purchases a new system from your local hot water system wholesaler, the mains water supply will need to be turned off, before the old system can be removed and the new unit installed. The same applies if your hot water system needs to be repaired, as the plumber will undoubtedly need to turn off the water.
Plumbing emergencies: If you have a major water leak, burst water pipes or the toilets back up then you will need to minimise the damage by turning off the main water supply. Once the water is turned off, you can either call a plumber or if the job doesn't require a qualified plumber, you can purchase your own wholesale plumbing supplies to fix the problem.
Renovating your home: Remodelling the kitchen or bathrooms, usually involves some type of plumbing work, whether that's just installing new taps or sinks or completely re-configuring these areas. If your renovations include additional bathrooms, you might even need to contact a hot water system wholesaler, because you might need to install a larger unit. Regardless of the size of your bathroom or kitchen renovations, at some point you usually need to turn the water off, so knowing where the valve is located is essential.
Taking the family on holiday: Many people take the extra step of turning off their mains water supply when they go on holiday, just in case of an unexpected water leak. As you can imagine, arriving back from your holidays to a home that has been flooded in water for the past two weeks is not a great home-coming, so it's worthwhile giving this some serious thought.
For all your wholesale plumbing supplies, visit our Woolloongabba store or contact us today.
https://bwhco.com.au/wp-content/uploads/watermains-bwh.jpg
666
1000
Ruth Wren
https://bwhco.com.au/wp-content/uploads/bwhco-logo.png
Ruth Wren
2018-01-15 06:00:52
2017-12-20 20:40:37
Why should you turn off your mains water supply?