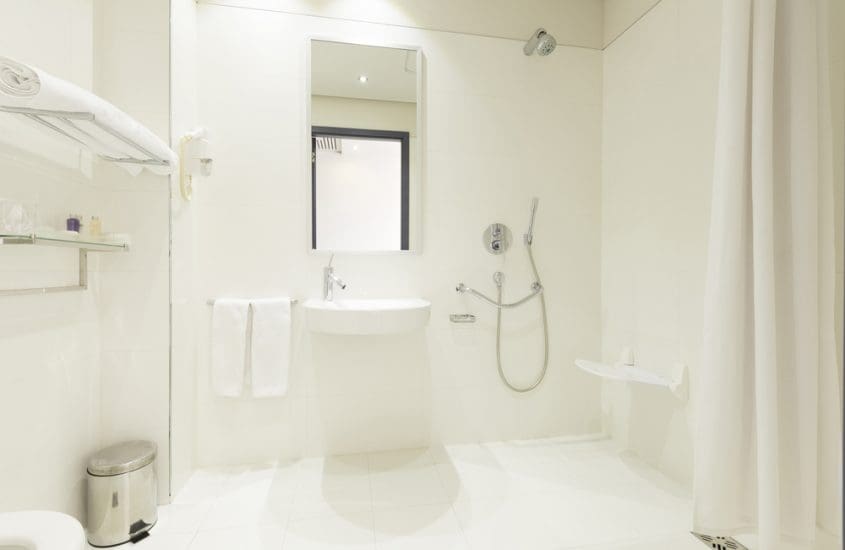 At Brisbane Wholesale Hardware we deal directly with many hospitals, because we specialise in providing bulk wholesale plumbing supplies to many different industries. As you can imagine, hospitals require specialist commercial plumbing that isn't easily found in normal hardware or franchise stores, as it not only needs to be long lasting and durable, but also practical and safe.
A bathroom and toilet wholesaler that specialises in these premium wholesale plumbing supplies is a vital cog in keeping our hospitals running smoothly, helping to maintain strict health and hygiene requirements in our medical and surgical facilities.
With hospitals needing to cut costs, whilst still maintaining their high cleanliness standards, they need access to the best hands free tapware and accessible shower equipment on the market.
Hands free tapware: Touch free taps purchased from a premium bathroom and toilet wholesaler that are operated by a motion sensor or by your elbows are perfect for hospitals and medical centres that need to maintain sterile conditions. Bacteria can easily jump from people's hands when they turn taps on and off and then onto the next person's hands when they use the same tap. A hands free tap prevents this from occurring, and when you add in a 12 hour flush cycle to eliminate water stagnating in the water pipes, you have the ideal tapware for hospitals to prevent the growth of bacteria.
Accessible showers: Hand showers for patients that have issues with their mobility or need assistance with their personal hygiene are in high demand in our hospitals and nursing homes. Normal showers can be difficult to use for many patients and can even cause problems for carers who need to help their patients with their personal hygiene needs. Premium wholesale plumbing supplies however, provide hospitals with shower equipment that is not only strong and long lasting, but also has T-shaped grab rails that provide extra stability and support.
Bulk discounts: When hospitals buy their commercial plumbing supplies from a bathroom and toilet wholesaler, they can take advantage of the additional savings gained by buying in bulk. Over a 12 month period, this can save a significant amount of money for a hospital, nursing home or medical centre and can also make a huge difference when budgeting for a new hospital.
At Brisbane Wholesale Hardware, we keep track of all plumbing trends, making sure that we have access to the latest wholesale plumbing supplies at all times. For a free quote on bulk plumbing supplies for your facility, why not contact us today?
https://bwhco.com.au/wp-content/uploads/disabledbathroom-brisbanewholesalehardware.jpg
667
1000
Ruth Wren
https://bwhco.com.au/wp-content/uploads/bwhco-logo.png
Ruth Wren
2017-11-30 06:00:22
2017-11-02 22:35:07
3 Benefits of wholesale plumbing supplies for hospitals