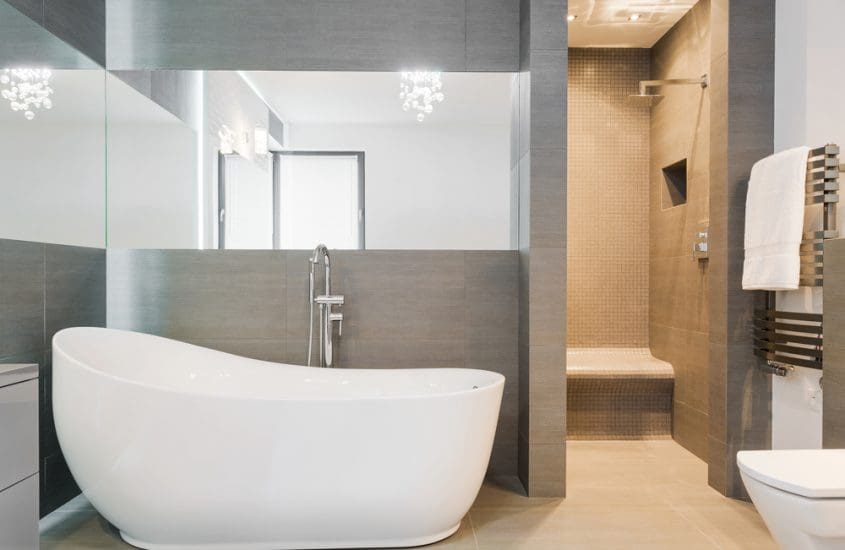 As a professional plumber you already know that buying your supplies from a bathroom wholesaler saves you a serious amount of money on your overall costs. You also know that your customers want to pay you as little as possible, so they are more inclined to select the cheaper overseas options when it comes to bathroom fixtures and tapware.
Your customers already know that you purchase your supplies from a bathroom and tapware wholesaler, so they are expecting the best prices right at the start. The problem is that the cheaper options aren't always as cost-effective for your customers as the more expensive and high quality options, but this can be difficult to explain to your customers, particularly when they are focused on the dollar signs.
So if you are heading off to the bathroom or toilet wholesaler this week, to pick up supplies for your next job, here are three very good reasons why your customers should opt for the high quality options.
Cheap tapware is harder to replace: The cheaper models of tapware that are flooding our market from overseas come and go so quickly that it is difficult to keep up with them. The models change so frequently that if you are searching for a matching item at your local tapware wholesaler, it is quite likely that it won't be available or even exist in a year or two. So unless your client replaces all of their tapware, thy will end up with it all being mismatched.
Cheap tapware breaks too quickly: Regardless of warranties, many of the cheaper tapware options break down or cause problems a lot sooner than their quality counterparts, so in the end, your customer isn't saving any money. All they have is a tap that generally looks cheap and needs replacing sooner that it should. Many of these low quality items are sold to the public at the large hardware stores, not at your local tapware wholesaler.
How good are the warranties? The cheaper overseas models might have warranties, but sometimes it is difficult to have the items replaced or repaired under these warranties. Companies that manufacture higher quality tapware on the other hand, those that are sold at your local bathroom wholesaler, have a much better reputation for honouring their warranties.
Brisbane Wholesale Hardware is your local bathroom wholesaler stocking high quality fixtures, fittings and plumbing supplies. Drop into our Woolloongabba store or contact us today for more information.
https://bwhco.com.au/wp-content/uploads/tapstapsandmoretaps-bhw.jpg
667
1000
Ruth Wren
https://bwhco.com.au/wp-content/uploads/bwhco-logo.png
Ruth Wren
2017-10-30 06:00:49
2017-10-11 22:25:16
Why are quality bathroom fittings from a bathroom wholesaler better for your customers?