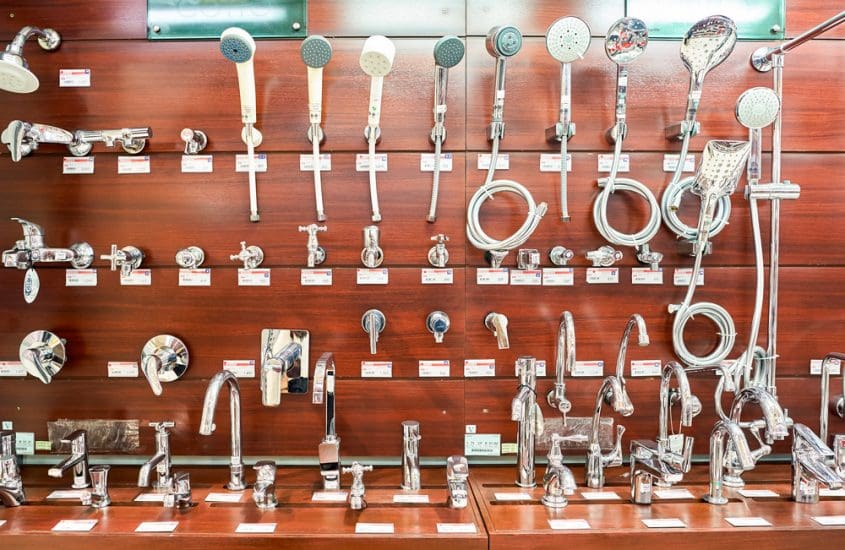 Most plumbers have been in the situation here they have purchased certain items from their tapware wholesaler and had to return them because their clients don't agree with their selection. It is always a pain having to return products to your bathroom wholesaler, because it's time you can't get back and loses you money.
The solution is to know the right questions to ask your customers, before you head to your local tapware and toilet wholesaler, so that you can have the right products when you arrive on site. So here are 4 questions that it pays to ask your customers, keeping them happy and your business on track.
1. What is their budget?
The majority of customers will always have a budget and in most cases, this will be a tight budget. So the best solution is to find out how much they are looking to spend and then suggesting the products that fit in with their budget. There are plenty of well-known brands that have very affordable entry level ranges, such as Reece, Dorf and Caroma, so pin their budget down before you head to your bathroom and tapware wholesaler.
2. What style do they want?
Some of these questions can seem obvious, but there are so many different styles of tapware on the market that it is easy to make a mistake and pick one that your customers don't like. So discuss the different styles that fit in with their budget and then you can drop into the bathroom wholesaler on your way to the job.
3. What about matching fittings?
From an aesthetic point of view, matching the fittings is always the best way to go, however this isn't always practical. This is particularly relevant if your customers have older fittings and just want one set updated in the bathroom. Finding matching fittings from your tapware and toilet wholesaler can be difficult for older fittings, and sometimes even if you can find them – they don't fit the basins. So your customer might be better off with fittings that don't match, but complement one another.
4. Is water efficiency a priority?
There are plenty of products available from your tapware wholesaler that are water efficient, so you need to ask whether this is something that is important to your clients. You can discuss flow rates and mixer taps, but if your customer's are set on one particular style and brand, they might not be able to have water efficiency as well.
As a tapware wholesaler, we have a large range of branded and generic products at very affordable prices. Contact us today on 07 3391 6500 to discuss your needs.
https://bwhco.com.au/wp-content/uploads/moretaps-brisbanewholesalehardware.jpg
666
1000
Ruth Wren
https://bwhco.com.au/wp-content/uploads/bwhco-logo.png
Ruth Wren
2017-09-30 06:00:38
2017-09-19 20:55:24
Before you purchase from your tapware wholesaler – Ask your customers these 4 questions